There are other ways to make a living in financial advice aside from back-to-back consultations with clients, prompting a growing number of advisers to deviate from the traditional path by harnessing technology.
Naked Wealth, Otivo, MoneyGPS and The Greenhouse are among the growing number of digital advice players hitting the market. More recently, Melbourne's Megan Christie left behind a decade at HESTA and is in the process of setting up a money coaching business aimed at women.
By harnessing tech, they have each set out to make financial advice more affordable and accessible as economic conditions and the rising cost of providing advice hits households hard.
Revolutionising advice
Otivo founder Paul Feeney says people have been searching for help with personal finance, because it's often seen as complicated, confusing and even an intimidating world to get your head around.
"Otivo was designed around one single idea – to help the end client be better off. So just like Spotify or Netflix revolutionised how we consume entertainment, Otivo began its journey to revolutionise how Aussies receive financial advice," he says.
Initially, he focused on automating simple tasks like setting savings goals, debt management and super optimisation before rebuilding the platform and relaunching it as Otivo in early 2022. Since then, Otivo has grown to help over 10,000 Australians be better off.
Also buoyed by the ability to service more people, Jessica Brady launched a financial literacy course in February 2023. She had previously launched a free online platform and community at the start of the pandemic, Ladies Talk Money. She had previously worked as a qualified and licensed financial adviser for 17 years for the likes of Macquarie Bank, CBA and Zurich,
"I launched in response to the rapid increase in financial advice fees and a need for comprehensive financial literacy from an experienced financial adviser," Brady says.
"Our profession has faced significant headwinds, with many advisers exiting and the number of people getting advice not increasingly, I saw an opportunity to help an under-serviced area of our community in a unique and different way to the personal advice I was giving."
The Greenhouse has three intakes a year, and its latest intake was twice the size of its previous one. Sign-ups are aged in their early 20s up to their late 50s, both men and women.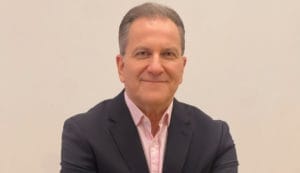 George Haramis and Drew Fenton built MoneyGPS in the belief, after working in financial advice for many years, that there had to be a more accessible and affordable way to deliver advice.
It took several years to develop the technology underlying the online one-stop-shop which offers advice that the client controls, without financial planners. Haramis says has interest from larger entities considering white-labelling his technology.
By using artificial intelligence (AI), the platform enables users to type in their current financial situation and where they want to go so that the bots can guide their journey.
An evolving space
The online financial advice space is undergoing a massive transformation, and Otivo's Feeney admits he's noticed a few new faces enter the field. Otivo holds an AFSL and Feeney supports the rigour and regulations around financial advice. "We're living proof that digital advice can work seamlessly within these regulations," Feeney says.
"As a relatively new category, I think our biggest challenge is to differentiate our licensed personal advice from some of the simpler robo-advice options on the market."
Haramis agrees. He feels that the broader advice industry has been slow to realise the benefits of technology to dish out advice.
"While there has been a change in momentum, up until now, advisers just haven't appreciated how digital device platforms can help their business, so it's been slow and hard working to prove that," he says.
But the need for advice is vast, and Brady believes there's plenty of room for healthy competition.
"Naturally I think we're all going to appeal to different types of people, which allows for lots of advisers to lend their voice into the landscape, to educate, empower and help demystify the complexities that exist with managing financial affairs," she says.
But digital offerings need to play by the rules, and as a fully licensed and qualified financial adviser, Brady wants to ensure she doesn't step outside the sand box.
"The world where anyone can get online and say anything they like about money, investing or cryptocurrencies without any repercussions is something that has worried & frustrated me in the past," Brady says.
"Broadly, getting anyone to interact with money conversations is a very good thing, but hearing it from a trusted, qualified and experienced person is important.
"This is an ever-evolving landscape, and obviously with Quality of Advice Review report insights still to be fully adopted, I'm trying to stay close to this and make sure I'm across any changes."